Times change, but some things still stay the same – the same goes for hairstyles that men once loved to wear. Moreover, there's no denying that the styles back had a unique charm that spikes simply don't have. Old school hairstyles were more than just retro; they made women scream and each of them had a distinct but attractive look. They oozed coolness and sophistication. So, if you're a man looking to change your look, we advise you to not check the barber appointment app. Instead, how about taking a leap back in time?
Are you ready to ditch some spikes for a classic old western look?
Wise choice. It's rather smart to know that these classic haircuts for men will never get outdated as they are still look very trendy, timelessly. Even now, there are a lot of celebrities, social media personalities and models who have old school hairstyles and needless to say, it looks absolutely amazing on them – so will they on you! Don't believe us? Scroll down below to check out incredible hairstyles that are loved by men for centuries. Once you're done, you'll get a better idea of how men these days are ting advantage of traditional styles from the old times and combining them with subtle but modern touches. They're so good that you won't be able to look away without saying wow!
    1. Retro Quiff Hairstyle:
The Quiff hairstyle presents a smart, but casual choice of tone. Not only will make you look exquisite and stylish but also maintain a humble look. The style also allows more volume and length on the top of your hair, as compared to other modern and old haircuts. You can maintain this look with light/medium hold pomade, wax or cream to enable your hair maximum movement and flow.
    2. Traditional Side Part Haircut:
This timeless haircut offers a gentlemen look as this kind of parted haircuts were very common among the elite and considered sophisticated in the old times. Many businessmen sought after this hairstyle; together with shiny shoes and a dashing suit, this was the to-go look for most men. You can use medium pomade, wax or cream to maintain this stylish look.
    3. Gangster Haircuts:
Gangster haircuts were the trendiest styles of the 20th century and many Hollywood celebrities sought after it. Not only that, but just as the name specifies, many old school gangsters chose a classy look just like this one to blend in with the local crowd. They preferred to look professional and you can too by getting a clean cut with classy short sides.
    4. Classic Old Western Cowboy Hairstyle:
The Classic Old Western Cowboy haircut represents short sides with thick brushed hair on the top and full handlebar mustache. Back in the days, cowboys were considered as the alpha males, which is the reason why many men still prefer this hairstyle.
    5. Smartly Wild:
This sexy, but messy old school haircut had all the ladies swooning since the 20th …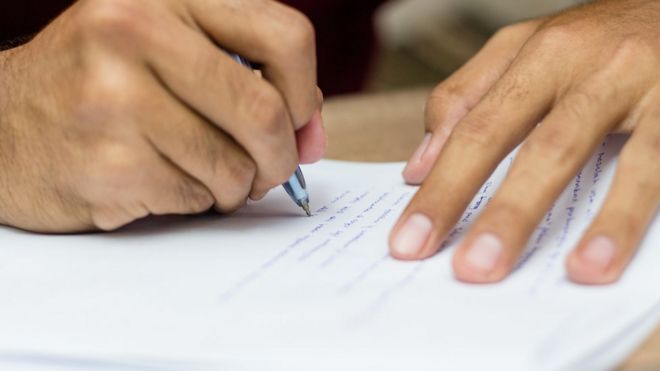 Who uses term paper and research editing services?
Since childhood, I have had a sincere interest in becoming a medical professional. As a young child, I had an injury that required stitches, and I remember how scary the procedure room was but the nurse in the room held my hand and remained very calm. The helped me to remain calm and inspired my passion for medicine. After that day, I played doctor with my dolls and sought opportunities to read about medicine at every opportunity.
    As an older child, I looked for opportunities to serve others, and to make contact with the medical field. I volunteers at local blood drives, I shadowed the schools nurse, and I took an internship working in my uncle's ophthalmology office. These experiences not only gave me practical expertise with record keeping, bedside manner, and communicating with patients, but also awakened in me a very clear goal of ascertaining my future as a nurse.
    As an adult, however, I have come to realize that nursing relies on research to promote best practices and new innovations in patient care. I want to pursue a research doctorate in nursing because it will place me on the cutting edge of patient care, and help me to make a measurable impact on the successful recovery of a greater number of patients, while easing the burden placed on nurses.
    This is why I think the University of Pennsylvania Hillman Scholars Program in Nursing Innovation would be the ideal course of study to help me pursue my long-term goals. This would help ensure that I not only have the clinical dental implants Austin skills necessary to be a good nurse, but also have the research skills necessary to help innovate the field of nursing and improve patient care.
    While doctors are the primary medical official on each patient's case, the nurse is the primary caregiver, and is acutely aware of the patient's unique needs. As such, the nurse is also more likely to come up with innovations to solve the most routine, and perhaps also the most unusual patient care issues. I want to ensure that I am prepared to help make the breakthrough that change the face of medicine.
    I look forward to applying the skills gained through this degree program, with an emphasis in research to become an innovator in the healthcare field, and in the practices where I am employed.  I know I can use it to pursue my professional goals, as well as to help patients in a tangible way. My specific goal, long term, is to work in either a hospital or research setting where the skills I have learned can be best implemented.
    In conclusion, I would like to say that the University of Pennsylvania Hillman Scholars Program in Nursing Innovation stands apart from other similar educational opportunities because of the way that it uniquely focuses on research, and developing the nurse scientist. I have no doubt that this program will uniquely position me for …